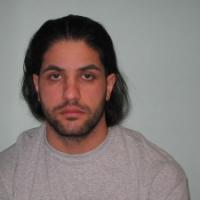 A man who was caught with a quantity of cannabis, stored under the front seat of his car has pleaded guilty to supply drugs.
Ali Noroozi, 29 (28.01.1986) of Adelaide Road, Surbiton appeared at Wimbledon Magistrates' Court on Monday, 29 June where he pleaded guilty to one count of possession with intent to supply cannabis.
He has been bailed to appear at Kingston Crown Court for sentencing at a later date in July.
The court heard how on Monday, 2 March officers were patrolling in Maple Road, Surbiton when they stopped Noroozi in a vehicle after they had seen him acting suspiciously whilst driving. As they approached his car, the officers smelt a strong smell of cannabis coming from inside. When the officers started to speak to Noroozi, he became extremely nervous and avoided answering their questions.
Noroozi was searched and he found to be in possession of three mobile phones. Inside his vehicle they also found a bag containing just over 200 grams of cannabis as well as empty snap bags.
Noroozi was arrested for possession with intent to supply cannabis and later charged with the offence. Police Constable Mike Deans from Kingston CID, said: "As a result of our investigation and the evidence we had to prove that Noroozi was involved in drug dealing, he had no other option but to plead guilty.
"We take drug dealing very seriously. I urge anyone who has information about dealers operating in their area to contact the police and we will take action to bring offenders to justice."