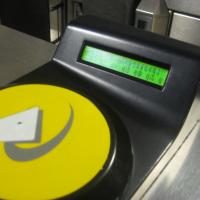 Avoid inflation busting train fare rises.
As part of the coalition government's Cuts programme, the subsidy paid to train operators has been reduced sharply. In the main, the ordinary commuter will take the hit, not the train companies. These fare rises are effective from Sunday 2nd Jan 2011.
To the Surbiton commuter, this translates to inflation busting season ticket rises of:
6.9% increase for Surbiton to London Rail Terminals only ( rises from £1,448 to £1,548).
5.8% increase for Surbiton to LT Zones 1-6 (rises from £1,904 to £2,016).
If you're planning to renew your annual ticket this Sunday or Monday, then save yourself at least £100 by renewing on or before Sat 1st Jan.