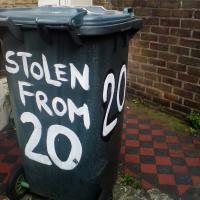 Conservatives claim once a fortnight is rubbish according to their recent poll.
Conservative Parliamentary candidate Helen Whately said: "There's no need to bully people into recycling with intrusive inspections and half-sized bins - just provide recycling facilities and recycling rates will go up."
But Councillor Liz Shard, the executive member for sustainability and biodiversity, said an official survey of residents will be carried out by MORI on behalf of the council next month.