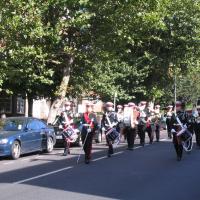 It's thought that more people than ever went to this year's Surbiton Festival last Saturday.
Neil Winckless, this year's organiser, says the day went well with nearly 80 stalls set up on Victoria Road.
Stilt walkers, bouncy castles, monster trucks, vintage cars, cheerleaders, punch and judy, morris dancers, marching bands, balloons and throngs of people.