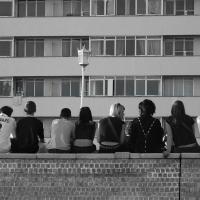 Council grants 30 grand budget.
Teenagers in Surbiton are set to have more to do in 2009, after £30,000 was granted for groups to run events and activities.
The cash comes from the remainder of the council's neighbourhood budget for last year and has so far been spread between 12 theatre, arts, music and scout groups.
Workshops begin this month for the International Youth Arts Festival, where £4,550 was given for teenagers to learn circus skills, puppet making and carnival performance, with their work being showcased at the Rose Theatre in July.