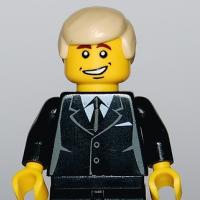 London Mayors' whistle-stop tour of Surbiton.
The Mayor of London was accompanied by a bubble of about 30 Tory party activists, local councillors and Syed Kamall, the party's current MEP, who lives in Surbiton.
Although the aim was to drum up awareness and support of the European elections, Mr Johnson took centre stage, with the people who met him seeming more interested in photo opportunities than the cut and thrust of political debate on enthralling issues such as the Lisbon Treaty.
Brian Moore, a 33-year-old Sainsbury's chef from Chessington, tried to get a photo of Mr Johnson on his camera phone, but admitted he did not know about Thursday's elections or why Boris was in town.
Speaking towards the end of his circuit of Victoria Road, Mr Johnson said: "I'm here to talk to people in Surbiton about the economic difficulties and see how they are feeling about that.