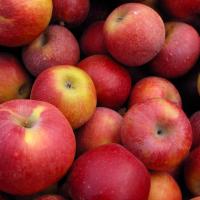 Council grants permission for new year return.
Three dates have been set so far this year. More markets will be held February 20, March 20 and April 17.
Surplus generated is returned to the community to support local causes and, so far, the Stud Nursery for adults with learning disabilities is set to receive £530.
Geoffrey Doyle, co-chairman of the organising committee, said: "The farmers' market has been a tremendous success, beyond our expectations, and we've raised more than £1,000 for local charities in just three months.