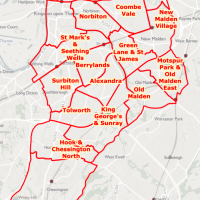 The Local Government Boundary Commission has published its final recommendations for new electoral arrangements for Kingston upon Thames Council.
In July 2018, the Commission began a three-year programme of electoral reviews of London Boroughs, that it has not reviewed in the last 5 years.
They are proposing that Kingston upon Thames should be represented by 48 councillors in future. Their recommendations mean that those councillors should represent 10 three-councillor wards and 9 two-councillor wards across the borough.
Subject to parliamentary scrutiny, the new electoral arrangements will come into force at the local elections in 2022.