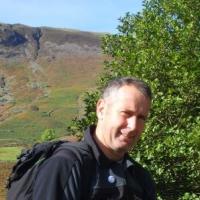 A former teacher at an Oxfordshire school who preyed on teenage boys has been jailed for seven years.
Roger Kerr was convicted of "lewd acts" with three boys, including indecently assaulting two of them while massaging them at his home after they played squash. In another incident, the then-assistant headteacher at Wheatley Park School kissed a teenage boy who he said he thought was gay.
As Kerr was jailed, one of his victims – who is in his 20s – said having to relive the trauma for the trial at Aylesbury Crown Court had been highly stressful.
Kerr, 52, who now lives in Surbiton, Surrey, and runs a tree surgery business, carried out the assaults between 1999 and 2002.
Jailing him at Aylesbury Crown Court on Thursday, Judge Kristina Montgomery said the boys and their families were "utterly and totally betrayed" by him.
One of the boys, who was 17 at the time and is now in his 20s, said it had been highly stressful to relive the trauma in front of strangers during Kerr's trial. Kerr had indecently assaulted the teenager after playing squash with him. He bought him alcohol and then offered to massage his back. It was during this massage that Kerr touched the boy sexually.
Kerr, of Surbiton Park Hill, stared straight ahead throughout the hearing and showed no emotion when sentenced. He worked at the school from September 1989 to September 2002 and was described a "highly respected and highly valued" teacher there. He had also been in charge of geography and continuing education.
Kerr was jailed for three years for both of the indecent assaults where he massaged the boys and 12 months for the incident where he kissed a boy. He will be placed on the sex offenders' register for life and was given a Sexual Offenders' Prevention Order for 10 years.
Oxfordshire County Council cabinet member for education Melinda Tilley said she was shocked by the assaults