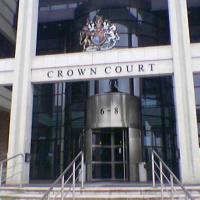 Surbiton juror discovered with cannabis.
The 32-year-old male juror, who cannot be named for legal reasons, was seen acting suspiciously by security staff at Kingston Crown Court last Wednesday.
A Kingston police spokeswoman said, "A bicycle outside the court was searched, during which officers discovered a small amount of what is believed the class C drug cannabis, and a discarded crackpipe nearby. The juror was identified through CCTV and subsequently arrested for possession of cannabis."