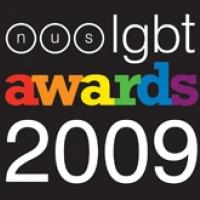 Kingston University's LGBT (lesbian, gay, bisexual and trans) Society are recognised as the best in the country.
Kingston LGBT is a university society which offers support and a social space for local lesbian, gay, bisexual and trans students, many of which live in Surbiton. This weekend, at the National Union of Students LGBT Conference in Nottingham, this local group won the award for the 'Best LGBT Society 2009' meaning they are officially recognised as the best in the country.
The society, which meets in Surbiton, were credited for their excellent attitude to diversity and equality, vastly increasing the number of women and BAMER (black, asian, minority ethnic and refugee) members. The society was also praised for its excellent campaign to help local schools deal with the problem of homophobia by ensuring that student teachers were made aware of how to deal with this issue.
Kingston University's LGBT Officer, Charlie Parker, said 'LGBT students living in Surbiton are extremely lucky to have a team of hard-working, enthusiastic and professional volunteers working to advocate their needs. This really puts Kingston University on the map in terms of diversity'.
Full details of the awards can be found at http://www.nus.org.uk/en/News/News/LGBT-Award-winners-/