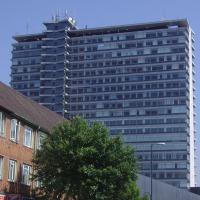 Executive committee agrees to replace road sign.
Residents were unhappy that when the road signs in Mayfair Close were replaced in October, as they bore reference to it being in Tolworth. The executive approved the plans and agreed to amend the locality boundaries to include Mayfair Close in Surbiton.
Council leader Derek Osbourne asked why the "nonsense" item had brought to the executive committee and asked the member for environment, sustainability and climate change, Councillor Bob Steed, to draft a report which would ensure such matters were dealt with at a neighbourhood level in future.
Tolworth councillor Rob Lee said, "I am aware some residents on the cusp of the boundary have an issue with whether they are in Surbiton or Tolworth but I am very proud to be a Tolworth resident."