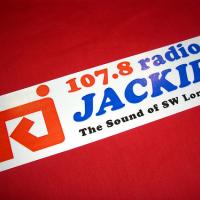 Local Radio Jackie hits 40 years.
Mike Knight, 57, who was the first voice to grace the airwaves in 1969 and to this day has a Sunday show, spent 28 days in Pentonville prison in the 1970s for illegal broadcasting on Radio Jackie.
He and his teenage friends were so desperate to get on air that they set up mobile home-made transmitters and pushed them round parks, wrapped up in blankets in a pram.
Constantly on the run from the radio regulators, they originally broadcast for 30-minute slots on a Sunday as part of a network with other pirate stations, but this was deemed a disaster because of patchy reception.