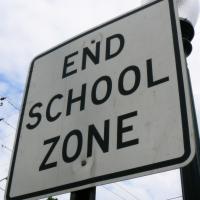 Council's primary school placement shortages cause frustration.
Parents took to the iron bridge at the junction of King Charles Road and Cranes Park - an area they say is the heart of a shortage hotspot - to launch a petition calling for the council to provide places for Surbiton children this year, and take action to solve the crisis for 2010.
More than 200 pupils were initially left without a primary school place last year as usually reliable calculations by the council proved woefully inaccurate - and the number is set to jump to nearly 300 this year after another boost in applications.
Although a final decision on locations is not due until the end of the month, Kingston and Surbiton MP Edward Davey said he was confident parents' concerns would be met following a meeting with council officers.