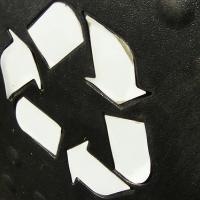 Locals call for council clean up.
A petition calling for the Raeburn Road recycling site to be cleaned up every weekend was submitted to Kingston Council on Wednesday evening.
Councillor Ian George presented the petition to Surbiton neighbourhood committee on behalf of residents in Meldone Close, which is situated at the side entrance to the site. Councillor George said, "Problems of fly-tipping do occur and have continued to do so for at least the past five years, but that's no excuse for ignoring the problem."