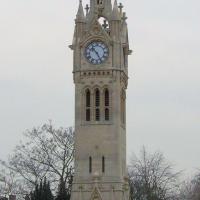 Prince Edward to guest at Coronation Clock tower centenary celebration.
Schoolchildren, residents and local businesses have been invited to watch His Royal Highness The Earl of Wessex unveil a plaque marking the centenary of the restored tower in Claremont Road on July 3.
To celebrate the royal visit the Friends of the Coronation Clock Tower and Kingston Council have organised dancing, music and performances from nine local schools, professional bands and an Edwardian picnic in Claremont Gardens.
The borough's tour guides will be organising history talks ahead of the event and the Rotary Club has joined with Kingston University to publish a souvenir leaflet about the tower and 14 other historic sites in Surbiton.