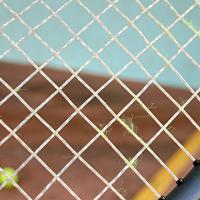 LTA cancels future Berrylands tennis championships.
British tennis is up for sale as the Lawn Tennis Authority (LTA) pursues a new schedule that will, they believe, claw back the £1.5million loss they made on sponsorship last year.
From 2009 the Surbiton tournament, one of the run-up events to Wimbledon, will disappear from the calendar.
LTA chief executive Roger Draper said: "We lost £1.5m from the tournaments at Surbiton, Edgbaston, Nottingham and Eastbourne, and it is obvious we cannot go on haemorrhaging money."
The final Surbiton Trophy tournament starts on May 31 at the Surbiton Racket & Fitness Club.