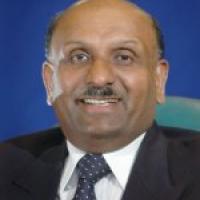 Councillor who represents St Mark's ward gets a gong.
The Liberal Democrat councillor has been recognised for services to local government and community relations in north Surrey.
Councillor Yoganathan, originally from Sri Lanka, was mayor between 2005 and 2006 and set out an agenda of helping the elderly and the young by choosing to support the Magic Roundabout counselling service for children, the environmental youth charity Save the World Club and the Milaap Centre for elderly people.
Lyndy Reynolds, former deputy head of the Government Legal Service Secretariat, also from Surbiton, was appointed an OBE.