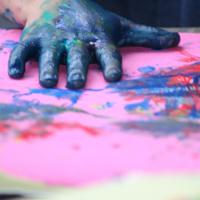 Highest possible Ofsted praise for Surbiton Children's Centre Nursery.
The report says that the achievement of children who attend the nursery is "outstanding across all areas of learning" and the inspectors noted that "the standard of teaching is exceptional."
The Centre was established in 2001 when the Alpha Road Children's Resource Centre and the Surbiton Hill Nursery were amalgamated to provide local families with a 'one-stop-shop' for early years education, childcare and family support services.