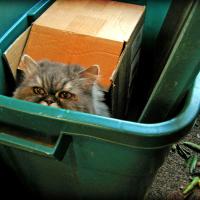 Kingston Council conducts online survey of waste and recycling collection.
Like every council in England and Wales, Kingston has been told that it must reduce the amount of biodegradable waste (such as food waste) it sends to landfill by 25% over the next three years.
Over the next few months, Kingston Council will be looking carefully at the best way to collect, treat and dispose of residents' waste in the future. Now's your chance to let them know what you think.