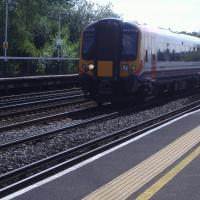 DNA matched with New Year's raid.
The identity of a man who was hit by a train and killed at Surbiton station has finally been revealed - two and a half months after he died.
Peter Roberts, 38, is believed to have recently been laid off from his job as a security guard and was seen walking "purposefully" on to the tracks on the evening of his death.
The revelation comes after police received a tip off from a neighbour that he was missing and raided his flat on New Year's Day.