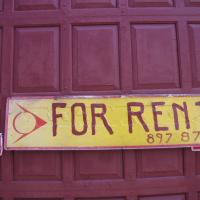 Rent and ride parking bays approved for next April.
Surbiton neighbourhood committee has approved a proposal to turn two mixed use parking bays next to the Claremont Road clocktower into designated 'car club' spaces.
Club car schemes allow for public self-service short-term car rental, which can be booked for as little as 30 minutes or as long as 6 months.
A traffic management order will be published in January, and if no objections are raised, the council will ask rival car clubs to bid for the Surbiton parking spaces.