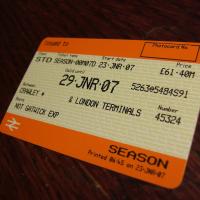 Government memo shows £400 price rise by 2010 for annual pass.
From 2010 the cost of a season ticket will be based on which zone the starting station is in rather than its distance from the central London terminus.
About 50,000 people - such as those at the inner edge of a zone - will be hundreds of pounds worse off, although the same number could see a small reduction in the cost of their season ticket.